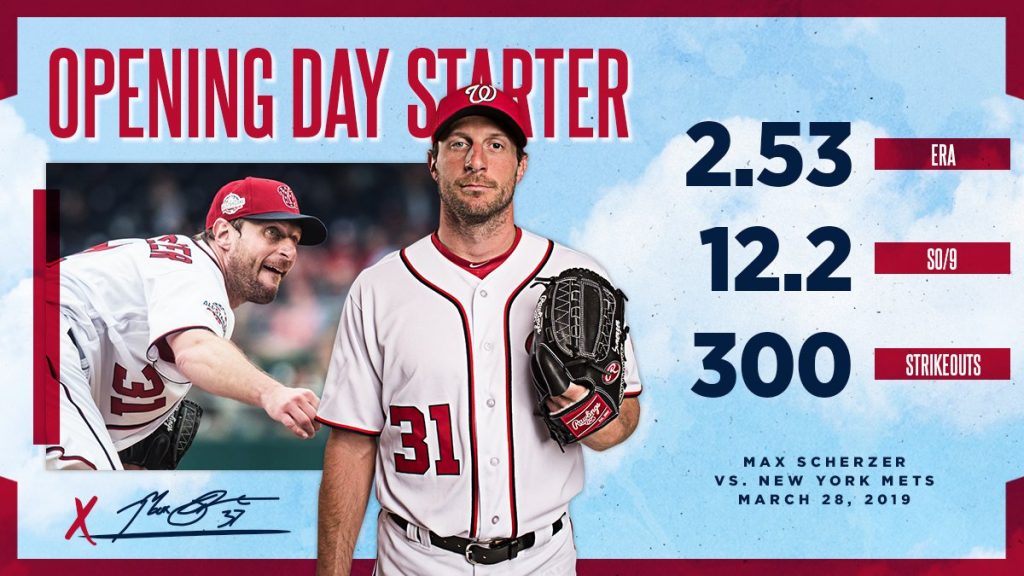 The day has come for the games to count as marked by Opening Day each baseball season. Today, this game is between the New York Mets and Washington Nationals with a 1:05pm start time. We move from projections on paper where the game process was more important than the game results to the regular season where only the results matter. In this game, the Cy Young award winners from 2017 and 2018 will be facing-off in this game as Jacob deGrom and Max Scherzer will take the mound for their respective teams.
Some people believe America's game — baseball — should be designated as a national holiday.  Hall of Famer Ozzie Smith spearheaded  a call to politicians for the holiday designation. In 2014, the sitting President of the United States was not moved by it.
"While we are sympathetic to your pitch to make Opening Day a national holiday, it's a little outside our strike zone," wrote former White House spokesman Josh Earnest at the time in 2014.
For baseball fans, it is certainly like a holiday. For adults, it is a day to feel like a child again. Every team starts the season tied at 0-0 in the standings, and you really find out what your team is all about when the game results count.
With Opening Day comes a fair amount of pomp and circumstance. Another year with no President on the mound to throw out the first pitch, but the Nationals will honor Billie Roy Cook, a two-tour Vietnam War veteran as an Officer in the 101st Airborne Division, where he earned two Bronze Stars, a Vietnam Cross of Gallantry, a Presidential Citation, and seven Battle Stars with the honor of throwing out the ceremonial first pitch.
---
New York Mets vs. Washington Nationals
Stadium:  Nationals Park, Washington, D.C.
1st Pitch: 1:05 pm EDT
TV: MASN; MLB App out-of-market
Nats Radio: 106.7 The Fan and via the MLB app
Line-ups subject to change without notice:
Adam Eaton RF
Trea Turner SS
Juan Soto LF
 Ryan Zimmerman 1B
Brian Dozier 2B
Max Scherzer RHP
---