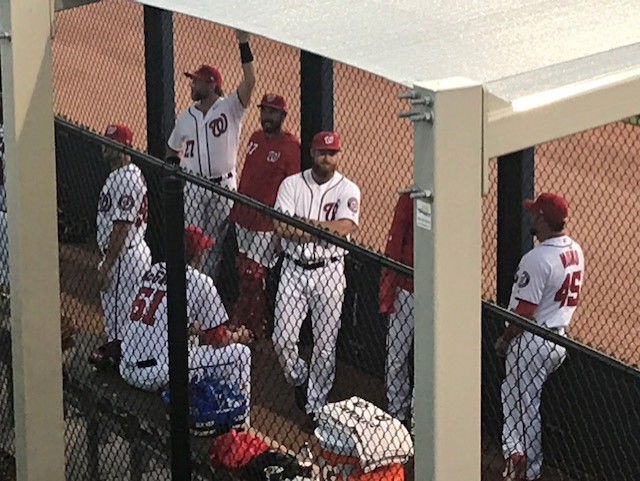 The Nationals lost their third consecutive game in the bullpen and move to 12-games under .500 with this loss after this 4-game sweep in New York. The last time in Nationals history that this team was exactly 12-games under .500 was on August 6th of 2010. That is how far back in the Nats time capsule you must look to find ineptitude of this proportion, but that team had a payroll below $80 million and the losing was expected.  This is a $200 million team that was built to win the NL East yet has a bullpen that has built a reputation on crumbling under pressure.
The ways they find to lose baffles the mind. The Nationals out-hit the Mets 13-7, and wasted a very nice 7.0 inning start from Stephen Strasburg where he surrendered two earned runs. Now it is the Mets who are reeling from injuries, and yet the Nats bullpen struggled against a bunch of players who were recently called up from the minors. No Cano, Conforto, Nimmo or McNeil. That is four lefties missing in action.
We have seen these types of losses so many times before that it is just a replay of Groundhog Day. Instead of celebrating an 8th inning 2-run pinch-hit single by Gerardo Parra that put his team ahead, we have to discuss the shortcomings of another loss at the hands of this bullpen. Today it was Wander Suero who gave up a 3-run home run on a center-cut fastball to Carlos Gomez who was batting .077 yesterday. Suero had Gomez in a 2-strike count and missed his spot. Gomez is a free-swinger and you didn't have to throw him a strike in that 2-out situation. It is Suero's second consecutive game that he has given up a 3-run home run. The Nationals bullpen ERA now stands at 7.02.
Speaking of history,  the last time the Nationals lost a 4-game series to the Mets was never before in Nats history, and you would have to go back to 1991 in Expos history when the Mets swept them in a 4-game series.  The team heads back via a train to Washington, D.C. to face the Marlins who have won six games in a row. The Nationals, by the way, have not won more than two games in a row this season.