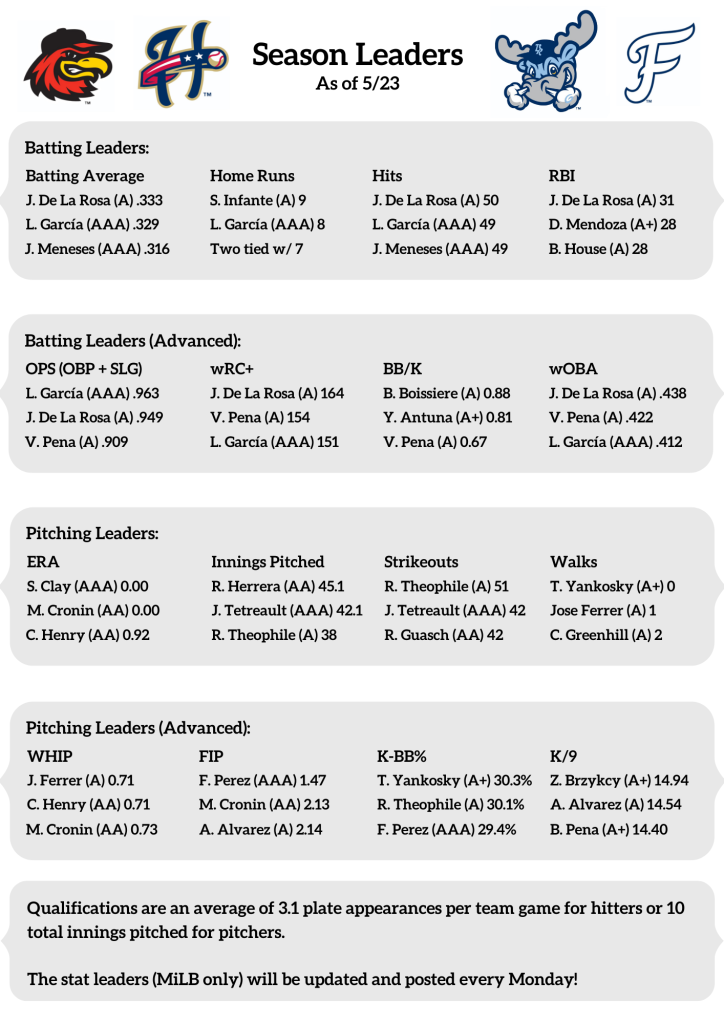 The stat leaders heading into week eight of the minor league baseball season.
Matt Cronin remains unscored upon through 16 1/3 innings pitched and his outings are nothing short of dominant.
Jeremy De La Rosa had a huge week going 10-24 (.417 BA) and jumping to the top of the leaderboard for multiple categories.
Looking forward to some possible promotions for the guys who continue to impress every week. Continue reading →